Brad holds a Master of Publishing and Editing from Monash University and is currently developing his PhD thesis on Digital Publishing for the University of the Sunshine Coast. Trained as a typographer with over twenty five years industry experience, Brad has worked for a number of institutions including the AFL, Australian Red Cross, and Vision Victoria producing a range of print and digital related services from books and magazines to web sites and annual reports. Brad also coordinates the twice yearly pop culture event ComiXpo, Australia's most exciting science fiction and fantasy collectable pop culture fair which showcases some of the greatest names in comics, movies, television, animation, and gaming. ComiXpo highlights the best in collectables, merchandise, and memorabilia from both industry and the fans and presents amazing props, costumes, art, and impressive fan based cosplay, coupled with innovative customer interactions. Complementing his industry experience, Brad taught at Townsville's James Cook University's live work studio RossDesign; was a sessional lecturer at Melbourne's RMIT School of Advertising; and currently lectures at Melbourne Polytechnic's Bachelor of Writing and Publishing. In 2017, New Holland Publishers published Brad's first commercial novel Ned Kelly: The Iron Outlaw.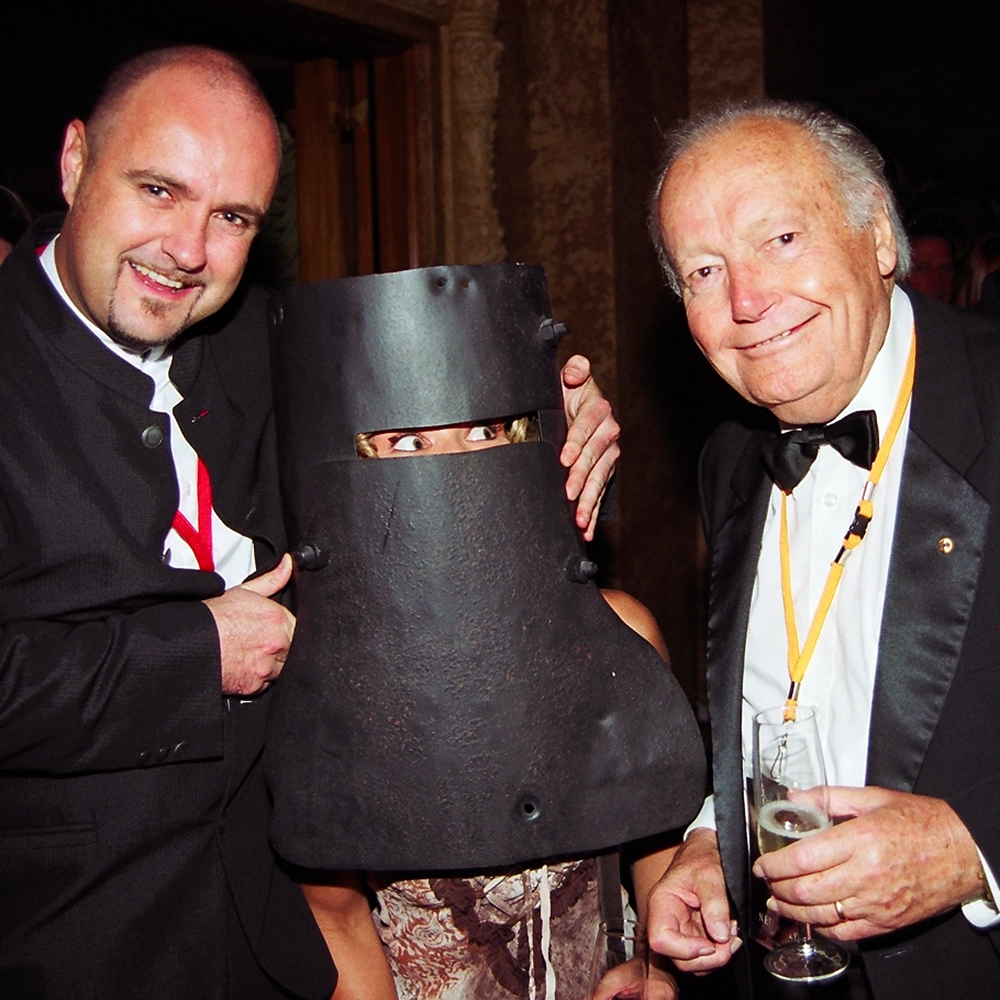 Ned Kelly: The Iron Outlaw
Most Australians know something about Ned Kelly– his gang's final shoot out with police at Glenrowan, Ned in his iron armour then down by troopers shooting at his exposed legs, his subsequent trial and hanging in Melbourne – it's a story often told. But did you know that Ned was planning a republic of North-east Victoria? That many of the settlers in the area were ready to take on the establishment and form their own independent state? That Ned's 'life of crime' can be linked to the gross corruption of the colonial Victorian police force. Historian Brad Webb has written the essential guide to the Kelly legacy, with rarely seen images. This book is a must for any library. and has plenty to offer to those who think they know the full story of the Kelly Gang.
Published by New Holland Publishers
Edited by Susie Stevens
First published in 2017
ISBN: 9781742579863
125mm x 177mm
Softcover
208 pages
Chester took up a teaching appointment in Bairnsdale, in eastern Victoria, after attending Melbourne University. It was there that he came into contact with the writer-extraordinaire Hal Porter, and decided that writing was to be the centre of his life. After a move back to Melbourne he continued teaching, but managed to write as well as work, be a parent, and everything else. Chester Eagle took the state-given opportunity to retire at age fifty-five and was able at last to devote himself to writing full-time. This term is misleading, perhaps, because his habits, well set by now, involve writing after breakfast until mid-morning, by which time the day's work is done. The rest of the day is given over to looking at the world around him, brooding, a little re-reading, correction and revising, and to music. We managed to lure Chester back out of 'retirement' by waving some pretty expensive bottles of red under his nose. The end results can be seen in his highly successful editing of Max Brown's classic Australian Son: the story of Ned Kelly, originally published in 1948, and Noelene Allen's Ellen: A Woman of Spirit. Chester's many novels, memoirs and librettos can be downloaded for free at Trojan Press.
An expert at the creative, technical and logistical elements that help an event succeed, Brendan's talents also include event design, audiovisual production, script writing, logistics, budgeting, negotiation and, of course, client service. Brendan's extensive résumé covers all facets of event management, having worked with international acts such as the Monkees, Village People, Gerry and the Pacemakers, Brian Poole and the Tremeloes, George Thorogood and the Destroyers, Jason and the Scorchers, The Platters, and Billy J Kramer. On the Australian scene Brendan has worked closely with Normie Rowe and the Playboys, Johnny Young, Doug Parkinson, Bobby and Laurie, Ross D. Wylie, Marcie Jones and The Cookies, The Groop, Grantley Dee, Bev Harrell, Buddy England, Colin Cook, Virgil Brothers, Peter Doyle, Denise Drysdale, Thunderbirds, Masters Apprentices, Ronnie Burns, Darryl Cotton, Russell Morris, Glenn Shorrock, The All Stars, Little Pattie, John Farnham, Lisa Edwards, Renee Geyer, Marty Rhone, Pseudo Echo, Dale Ryder (Boom Crash Opera), Dave Sterry (Real Life), Totti Goldsmith, Lynne Randell, and The Delltones.
Brendan has also worked in television, both on camera and behind the scenes, on shows including 'Ernie and Denise', 'Bert Newton Show', 'The Midday Show', 'Live At Five', Disney Channel (international), 'Nightlife', 'Sky News', 'Steve Vizard Show', and the 'Early Bird Show'. He has worked as a television consultant on productions such as Channel 9's 'All the Way', 'Beatles 30th Anniversary Special' and 'Hey Hey It's Saturday'. As well as regular appearances on 3AK, Brendan was also the voice of Doctor Rock on Gold FM's 'Gavin Wood Show'. He was also entertainment co-coordinator for some of Melbourne's landmark establishments including the Palace Nightclub in St Kilda, the Shout Rock Café, and Alexander's Nightclub. Brendan has been personally involved in some of Australia's most successful exhibitions including 'Beatle Fest Australia', 'Elvis 20th Anniversary Exhibition', 'The Sixties' and 'A Special Madness: Beatles 30th Anniversary Exhibition' at the Victorian Performing Arts Museum, 'A Sixties Experience', 'Ned: The Exhibition', 'Legend of Ned Kelly', 'John Lennon Statue Exhibition', 'Sexpo', and 'The Beatles "Let It Be" 40th Anniversary Celebration Concert'. A member of the Performing Arts Museum committee for four and a half years, Brendan is also keenly involved in a number of fundraising ventures for the Variety Club of Victoria, Peter Mac, and Very Special Kids.